Updated One Act Play Competitions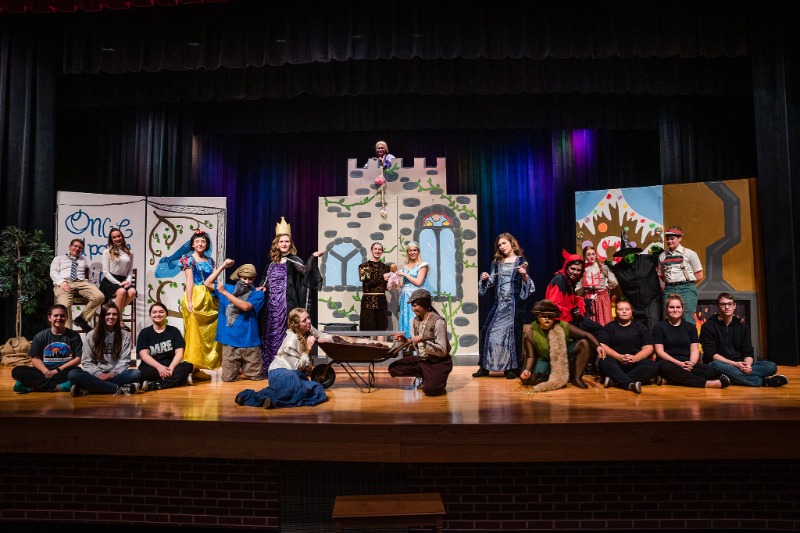 Heartland's One Act, The Brothers Grimm Spectaculathon, under the direction of Tara Swartzendruber and Barb Casper has several performances still to come.
November 19, Southern Nebraska Conference, @ Wilber-Clatonia, Begins at 9am, HEARTLAND PERFORMS @ 2:45,

Placed 4th, see below for awards.

December 4, District One Acts,

@ Cross County, 2:00

December 7, Community Performance, @ Heartland, 7:30
December 12, State One Acts, @ Norfolk, TBD
ONE ACT CAST LIST
"BROTHER'S GRIMM SPECTACULATHON"
NARRATOR 1 Taylynn Schiel
NARRATOR 2 Tyler Lewis
ACTOR Tobin Glinsmann
GIRL Timberly Carr
DIRT MERCHANT Eloise Casper
RUMPELSTILTSKIN Emily Nunnenkamp
ENCHANTRESS Ava Tessman
DEVIL Owen Mierau
PRINCE Aaron Goertzen
RAPUNZEL Elizabeth Mestl
HANSEL Tobin Glinsmann
GRETL Abigael Stebbing
WITCH 1 Rachael Dente
DWARF 1 Aaron Goertzen
DWARF 2 Aidan Swartzendruber
SNOW WHITE Lilly Carr
WITCH 2 Cora Johnson
CINDERELLA Ellyn Hall
CAST:
Maddie Miller, Maddie Maltsberger, Savannah
Hurlbut, Cynthia Cerveny, Eliza Lott, Jamie Rowe
SNC Awards:
Receiving Outstanding Performer Awards were: Taylynn Scheil, Tyler Lewis, Timberly Carr, Owen Mierau, Emily Nunnenkamp, Rachael Dente, Aaron Goertzen and Aidan Swartzendruber.