Scholarships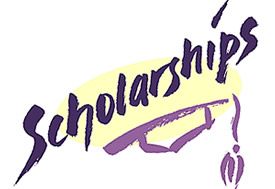 Scholarship search web sites:
Seniors: Check your email for links to most of these scholarships:
James M. Cox Foundation scholarship: Must show financial need and likelihood to be successful in college - deadline: June 1, 2020
Nebraska Coaches Association Scholarship: the Nebraska Coaches Association/Country Inn & Suites Scholarship will award eight recipients $1,000.00. Application form and other information regarding the scholarship can be found at: https://ncacoach.org/lincoln-country-inn-suites-scholarship-award/
Criteria:
1) Upper 25% of class -OR- 3.75 Cumulative GPA
2) Must be at least a 2 year participant in 2 sports
3) Must have earned a varsity letter in 2 sports
4) Must include at least two letters of recommendation from high school coaches
5) ACT minimum score of 24
Deadline: April 15. New deadline: June 12.
Ott Family scholarship: This scholarship is for HCS students who plan to enter the fields of health or education. Deadline: April 17.
Burke Scholarship Program from Upper Big Blue Natural Resources District: must plan to enter a program of study in the natural resources area at a Nebraska college or university. https://www.upperbigblue.org/sites/default/files/burke_scholarship_application_2020.pdf. Deadline: April 24
PB&J Scholarship: This scholarship is directed toward students who have experienced challenges in their lives and have the drive to succeed. Must be planning to attend a 2 or 4 year college in the fall of 2020. Application may be found http://bit.ly/pbjscholarship. Deadline is May 31, 2020.