"How to Train a Train" - read by Mr. Veerhusen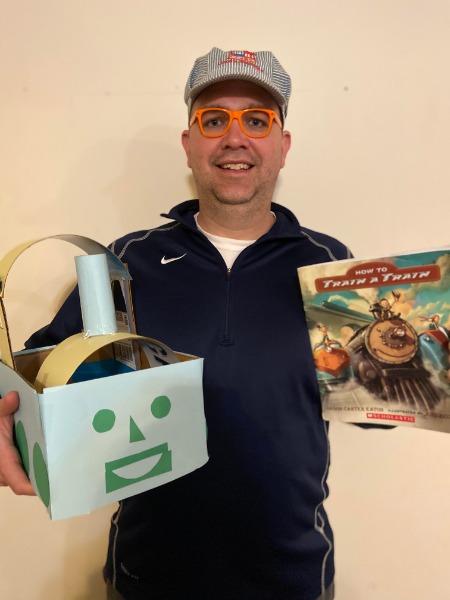 Hello Heartland Families! While you are stuck at home, you might be hanging out with your pet or pets. You might have a pet dog, cat, fish or even a pet rock. But how many of you have a pet train? I am going to tell you how to get a pet train by reading you "How To Train A Train" by Jason Carter Eaton and Illustrated by John Rocco. Listen real carefully so you know how to choose, track and train your train. Hope you enjoy this book as much as I do.

After the story is over I encourage you, with the help of your parents, to make your own pet train. I made my pet train, Herm, out of a cardboard box and construction paper. The cool thing is, you can make your pet train out of any type of material you want. (As long as it is okay with your parents) If you just want to color a train, that works as well. When you are done with your pet train, take a picture and put it in the comments below along with the name of your pet train. Thanks for listening to the story and I can't wait to see your pet trains.
Mr. Veerhusen - 5th/6th Grade Teacher
"With Permission from Scholastic"