Join Heartland Students in their Flood Relief Effort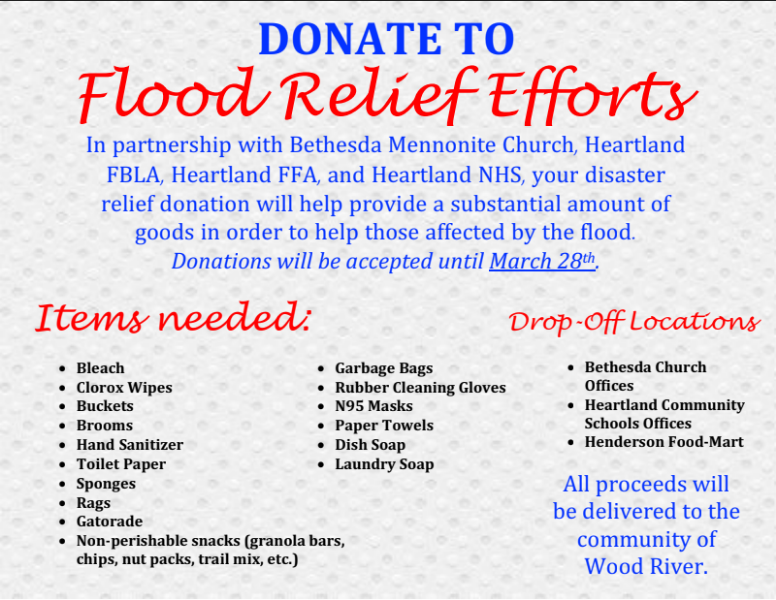 Heartland FBLA, FFA and NHS chapters are working with the Bethesda Mennonite Church to collect items to send to Wood River to help with the clean-up efforts. Attached is information about what, where, how long, etc. Click HERE
The Bethesda Mennonite Church has been working with the Wood River Mennonite Church to coordinate efforts. They have already sent volunteers to help with the clean-up and will be sending more volunteers tomorrow and Saturday.
Because we have connections with a few of the residents in Wood River, the students wanted to help this community in dealing with the aftermath of the flood.
Please share this information with your students. If you have any questions, see Mrs. Most, Mrs. Miller or Ms. Widick.
Thank you!