Seward Reserve Volleyball Tournament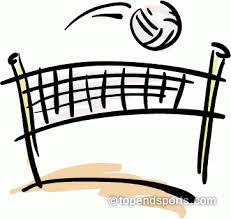 Heartland reserve volleyball team will compete in the Seward Reserve Volleyball Tournament on Saturday, October 20th, at Seward High School. Our team will play Lincoln Lutheran at 9:00 AM in the Auxiliary Gym.
Participating Schools: Columbus, Crete, Hastings St. Cecilia, Heartland, Lincoln Lutheran, Malcolm, Seward, York
Playing Site: The 2018 Seward Invitational will be played at Seward High School, 532 Northern Heights Drive.
TEAM AND SPECTATOR PARKING: Please use the parking lots on the east and south sides of the high school.
ADMISSION: $3.00 – Adults $2.00 - Students. (Faculty passes only)
AWARDS: Fourteen medals will be awarded per team for individuals for the 1st, 2nd, 3rd, and 4th place teams.
Match Schedule: (Times given are approximate, play will move ahead of scheduled time if possible.)
9:00 a.m. Opening round matches
10:00 a.m. Opening round matches
11:15 a.m. Consolation semi-final matches
12:15 p.m. Semi-final matches
1:30 p.m. 3rd and 7th place matches
2:30 p.m. Championship and 5th place matches
Click on the link for complete bracket.