Scholarships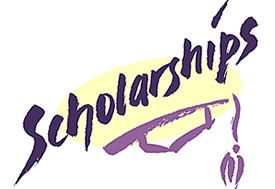 Scholarship search web sites:
Seniors: Check your email for links to most of these scholarships:
Central Valley Ag Scholarship: 20 $1,000 scholarships are available to students seeking Ag degrees. Must be an member-owner of CVA. Deadline: March 1, 2019. Click here for more info: https://www.cvacoop.com/Careers#scholarships
BVCA Partnership Scholarships: Blue Valley Community Action Partnership offers 3 scholarships to students who plan to attend a 2 or 4 year college and meet income guidelines. Requires 3 letters of recommendation. Deadline: March 1, 2019.
Central Nebraska Senior Golf Association scholarships: These $500 - $1000 scholarships are awarded annually to high school seniors in our region who excelled in the game of golf. Deadline: March 1.
Maynard Jensen American Legion Scholarship: must be veteran connected and attend an college in Nebraska. Deadline: March 1. http://www.nebraskalegion.net/Programs/Scholarships.html
Central Community College (CCC) is now offering a wide range of scholarships for 2019 incoming students. An application for admission must be on file with CCC as well. Applications may be completed at ccc.awardspring.com with a deadline of March 1, 2019. Upon submission, completed applications will be considered for all eligible scholarships.
York County Pork Producers: Primary requirement: Plan to attend a vocational or 4 year college/university. Deadline: March 1.
York Chapter A P.E.O. scholarship: must be female and attend a high school in York County. Deadline: March 1.
GOODRICH SCHOLARSHIP is now open to seniors who are accepted at UNO. Applicants must establish financial need through the FAFSA. Deadline: March 1, 2019. Planning ahead is essential as an online EPPE is required by February 22. Details about this scholarship can be found at http://goodrich.unomaha.edu
UNK Future Teachers Scholarship: Must have a 3.5 GPA and 23 ACT minimum. Deadline: March 1, 2019. Click here for more information: http://www.unk.edu/offices/financial_aid/future-teachers-scholarship/index.php
DJ's Heroes Scholarship: This scholarship seeks to honor students who are "unsung heroes", students who give 100 percent, even when no one is looking and rise above hardships and challenges. Students can be nominated for this $10,000 award by teachers, mentors, community members, etc. www.salarmyomaha.org. Deadline: March 2.
Chris Nelsen Memorial Scholarship: This scholarship is for students planning to pursue a degree in an agriculture-based program of study. Deadline: March 5.
York General Healthcare Scholarship: Must plan to pursue a healthcare related field. www.yorkgeneral.org. Deadline: March 5.

Hirschfeld Family Scholarship: This scholarship is for graduating seniors who have been active in 4-H and plan to pursue an Agriculture major. Deadline: March 5.
Winsor Tucker Scholarship: Recipients must be in the top 15% of their graduating class and have a 27 or higher on the ACT. Deadline: March 5.
BPO Does Scholarship: Two $500 scholarships will be awarded to York area seniors, must have 3 letters of recommendation. Deadline: RECEIVED by March 8.
York Elks Lodge Scholarship: Criteria for scholarship will be weighted equally between academics, activities & leadership, and financial need. Deadline: Friday, March 10.
Nebraska Czechs of York Scholarship: A $300 scholarship is available to all graduating high school seniors of Czech or Slovak ancestry. Deadline: March 10.
Cornerstone Bank scholarship: Cornerstone Bank employees and their immediate families are ineligible. Interviews will be held sometime following the deadline which is March 15.
American Legion Auxiliary Scholarship: open to male or female applicants in York County attending a Nebraska institution of higher education. Deadline: March 18.
Aurora Cooperative Scholarship: The Aurora Cooperative announces it is accepting applications for its 2019 Aurora Cooperative Scholarship from now through March 25, 2019. Students can download and complete the application at www.auroracoop.com and mail it in. Scholarships can be found under the Join Our Team page.
Mike Rowe Foundation Work Ethic Scholarship Program: They're looking for the next generation of aspiring workers who will work smart and hard. This program doesn't focus on test scores, grades, or grammar. It's about the people who share our values and understand the importance of work ethic, personal responsibility, delayed gratification, and a positive attitude. https://www.mikeroweworks.org/scholarship/ Deadline: March 28
York Area Catholic Daughters scholarship: available to any Catholic Senior, (Male or female) that may be a member of or potential member at St. Joseph or St. Patrick in McCool. Deadline: March 30.
Nebraska School Counselor Association scholarship: Student must be a high school senior attending a public or private‐secondary school in Nebraska. Student must attend an accredited post‐secondary institution during the 2019‐20 school year. Recommending Counselor must be a current NSCA (Nebraska School Counselor Association) member (which I am). Earned a 2.5 or greater GPA in high school. Deadline: March 30. http://www.neschoolcounselor.org/scholarships.asp
Nebraska Actuaries Club Scholarship: Must major in Actuarial Science, Mathematics, Statistics, or Economics with an interest in pursuing an
actuarial career, demonstrate mathematical ability, two $4,000 scholarships for students attending any of the three University of Nebraska campuses, two $2,000 scholarship for students attending any college or university in the state of Nebraska. Apply at N-A-C.org. Deadline: March 31.
Nebraska CEC scholarship: This is a $500 scholarship for current Nebraska seniors with a disability. Check the list of criteria and apply at: http://community.cec.sped.org/ne/awards/student-award. Deadline: April 1, 2019.
The Johnny Baxter Carriage House Foundation has a scholarship program for students interested in attending one of Nebraska's Community Colleges to study in an automotive related field. A $1,500 grant will be awarded at each of Nebraska's Community Colleges. Deadline: April 5, 2019.
Henderson State Bank Scholarship: Must intend to enter a career field employable in a rural community. Deadline: April 8.
Henderson Community Foundation: 3 scholarships are available to HCS seniors. Check email for a link to the application. Deadline: April 10.
Nebraska Coaches Association scholarship: Criteria:1) Upper 25% of class -OR- 3.75 Cumulative GPA, 2) Must be at least a 2 year participant in 2 sports, 3) Must have earned a varsity letter in 2 sports, 4) Must include at least two letters of recommendation from high school coaches, 5) ACT minimum score of 24. https://www.ncacoach.org/lincolninnsuites.php Deadline: April 15.
2019 Student-View Scholarship Program: invites students to complete a survey to be eligible for a random drawing of scholarship monies. Application available at www.student-view.com. Deadline is April 22, 2019.
ACG Nebraska Chapter Scholarships: are available to students planning to enter a construction-related field. Deadline: May 3, 2019. www.agcne.org/ne-cc-scholarships
Jim Hurlbert Memorial Baseball Scholarship: Eligibility is open to Nebraska American Legion Baseball players in their last year of Legion Baseball eligibility and/or graduating senior. Deadline: June 15. http://www.nebraskalegion.net/Programs/Scholarships.html