Scholarships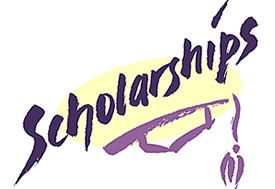 Scholarship search web sites:
Seniors: Check your email for links to most of these scholarships:
Warren & Velda Wilson Foundation Scholarship: must plan to attend a Nebraska college. High academic achievement is not required, but school and community involvement is important. 2 letters of recommendation are required. Deadline: January 24, 2020.
The Acacia Leadership Scholarship is a single-year scholarship awarded to 3 (1-$1,000 and 2-$500) incoming male freshmen at UNL who display excellence in academics, motivation for personal success with an interest in developing and applying leadership skills. Go to http://acaciaunl.org/als/ for more info and to submit an application. Deadline: Jan. 31, 2020.
Susan Thompson Buffett Foundation scholarship - Must have at least a 2.5 GPA in high school and have financial need with an EFC below $10,000. This renewable scholarship may be used at Nebraska public universities and four-year as well as two-year colleges. Application and details may be found at buffettscholarships.org. Start early - the application is fairly lengthy. Deadline: February 1, 2020 at 5 PM.
NRSCA Fine Arts and Teaching Scholarships: Only one female and one male application per school will be accepted for the NRCSA Scholarships. Only one application per school will be accepted for the Gary Fisher Fine Arts Scholarship. Applications for all scholarships must be forwarded by the school district. Forward completed applications to me by February 1 so we have time to form a faculty committee to decide which applications are forwarded on to NRSCA by Feb. 7. Deadline Feb. 1.
The Grand Island Public Schools Foundation is pleased to announce our Online Scholarship Application program is open for 2020 graduating seniors. Some of scholarships are available to students who attend other schools in Central Nebraska. Find guidelines and the application here: https://www.gips.org/foundation/scholarships/central-ne-high-school-guidelines.html. Deadline for application is Feb. 12. 2020.
Nebraska Press Association Scholarship - must plan to enter Journalism field at a Nebraska College. Application is available at www.nebpress.com and is attached to this email. Click on the link below for more information. Deadline for application: Feb. 14, 2020.
Hamilton Community Foundation Scholarships - must live and/or go to school in Hamilton County. Go to www.hcfne.org to access the application. Deadline: Feb. 14, 2020.
Grand Island Concert Association - 5 $1,000 scholarships will be awarded to students who show interest and participation in music and/or theater performance. Access the application at: www.gips.org/foundation/scholarships. The application will go live in early December and the deadline for application is Feb. 15, 2020.
Sydney Loofe Memorial Scholarship - Must plan to enter a field of study that makes a difference in the lives of others. Two letters of recommendation and an essay is required. Go to https://www.setmefreeproject.net/scholarship to apply. Deadline: Feb. 17.
Goodrich Scholarship is now open to seniors who are accepted at UNO. Applicants must show financial need through the FAFSA. The deadine is March 1, 2020, but an online EPPE is required by February 21, 2020. Details about this scholarship can be found at http://goodrich.fluidreview.com.
The Seward-York-Aurora Antique Tractor Club is again offering 2 $500 scholarships to qualifying seniors. Students must plan to enter an agriculture-related area of study. Check your email for the application. Deadline: Feb. 28.
Catholic Daughters of the Americas in York offers a scholarship annually to a high school senior who is a member of St. Joseph's Parish in York or St. Patrick's Parish in McCool Junction. Deadline: March 1, 2020.
Central Community College is offering scholarships for incoming students. Access their application at ccc.awardspring.com. Deadline: March 1.
Blue Valley Community Action Partnership is offering $1,000 scholarships to graduating seniors who plan to attend 2 and 4 year colleges. Applicants must fall at or below certain income guidelines. Deadline for application: March 1, 2020.
Central Nebraska Senior Golf Association: CNSGA is offering a scholarship to a graduate who excelled at the game of golf while in high school. Deadline: March 1.
Central Valley Ag is offering scholarships to students pursuing an ag-related study in college. Parent/guardians must be a current stockholder in CVA or be an employee. Website application is found at cvacoop.com/careers and search for scholarships. Deadline March 2, 2020.
The York Community Foundation offers these 2 scholarships to students planning an ag-related major in college.
Hirschfeld Family Scholarship: This $500 scholarship is for students who were active in 4-H and plan to pursue an agricultural major in college. Deadline: March 3.
Chris Nelson Scholarship: Must plan to pursue an agricultural major in college. Deadline: March 3.
York Elks Lodge Scholarship: no restrictions on the type of school or program of study students attend. Deadline: March 9.
The Better Business Bureau offers scholarships to graduating seniors with emphasis placed on ethical behavior, personal integrity, humility, courage, compassion and respect for others. Application information can be found by clicking on the Student Integrity Award Scholarships icon on BBB's website at bbb.org/Nebraska. Deadline is March 6, 2020.
Nebraska Czechs of York Scholarship: A $300.00 scholarship is available to all graduating high school seniors of Czech or Slovak ancestry currently residing in York, Seward, Polk, Hamilton, and Fillmore Counties who plan to pursue further education at a college of their choice. Selection will also be based upon high morals, character, academics (80% average or above), leadership and community involvement. Click here for the application: https://nebraskaczechsofyork.org/scholarships/. Deadline: March 13, 2020.
Careers in Ag Day Scholarship: Students must have attended Careers in Ag Day 2019, plan to major in Agriculture or Business and attend a college in Nebraska. Deadline: March 16, 2020.
PB&J Scholarship: This scholarship is directed toward students who have experienced challenges in their lives and have the drive to succeed. Must be planning to attend a 2 or 4 year college in the fall of 2020. Application may be found http://bit.ly/pbjscholarship. Deadline is May 31, 2020.