Junior High and High School- Important Dates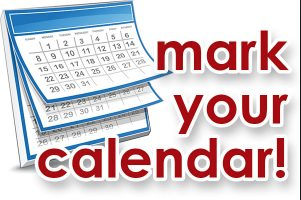 Please mark the upcoming dates on your calendar:
August 5-9
High school students- Toward the end of July, you will receive your schedule in the mail. Look it over and schedule an appointment with Mr. Carr to finalize your classes. Parents this is a great opportunity to discuss your student's educational path. This will also allow for a smooth first day with a complete schedule in place.
August 8
Orientation for 7th grade students, new students, and their parents/guardians @ 6:00 PM.
Concussion Awareness Meeting for parents of athletes in grades 7-12 @ 7:00 PM (following the orientation).
August 8-9
Computer distribution from 9:00 AM-6:00 PM for students in grades 7-12. If you plan to take your computer home during the year, please pick your computer up during these designated times. There is a $30 insurance fee and the user agreement forms will need to be turned in at the time of pick up. All accounts will need to be up to date in order to check out a student computer.
August 12-13
Teacher Professional Development Days- Mr. Carr is not able to discuss schedules during this time. Please schedule an appointment August 5-9.
August 14
First day of school, 11:40 dismissal.