2015 Prom Photos and Royalty Court
---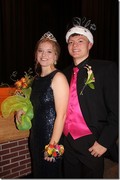 2015 Queen Paige Mestl and King Tyler Brown
---
Photos provided by Deb Mierau

King Tyler Brown and Queen Paige Mestl were crowned at the 2015 Prom

Saturday

night.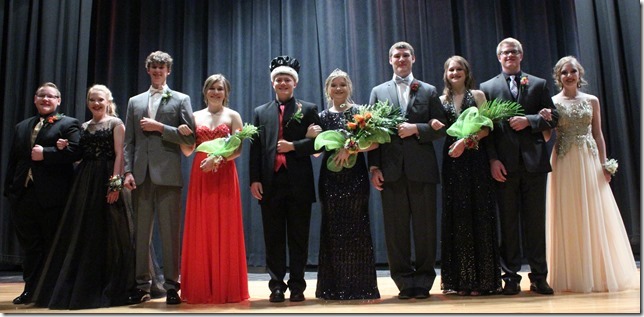 Royal Court
Junior attendants: Owen Wurst and Haley Huebert; Senior Attendants: Parker Goertzen and Rachelle Allen; King Tyler Brown and Queen Paige Mestl; Senior Attendants: Cody Kroeker and Kaitlyn Quiring: Junior Attendants: Clay Bergen and Vanessa Hiebner.
This year for prom pictures, there will be a new option to have access to a downloadable gallery of images of your student at prom. When the images are edited and ready, I will place them in individual online galleries. Each gallery will have a unique name and contain high resolution digital files that you are able to download and use to print or for personal use online. This option is $15. I ask that you please include a contact name and email so that I can send the link to

the gallery when it is ready. The second option is a package of professional quality prints. This option is $25 and includes 2 4x6 prints and a set of 4 wallets. For group photos, I will create one gallery that everyone can access. This will be no charge to those who are taking group photos. Below is a sample of the envelope that will be available at prom so please have your student bring a check or correct change the evening of prom. You can make checks payable to Jillian Schernikau Photography. Please let me know if you have any questions! email jschernikau@heartlandschools.net or call 402-432-4742.