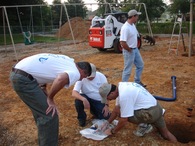 We are excited to install some new playground equipment and are asking for your help. The installation of our upper elementary equipment will take place on Monday, July 6th and our pre-school playground will be assembled on July 8th. We need volunteers for both days, whether it is for a couple hours or all day. . . .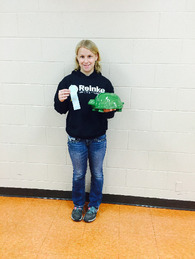 Ms. Renz
The winners from the high school art show. Best of Show in 2-D is Cody Hoyt for his print. Best of Show in 3-D Owen Wurst for his glass blown project. Andrew, Owen, Kyra, Ben, Ashley, Emilee, Cameron, and Angelica all earned Honorable Mentions. Congratulation to the winners. Students are identified in the photos . . .

Carrie Regier
And they're off!! Eighth grade science students ended the year with a STEM project designed to apply the science concepts they had been studying over the past two months of the school year. Students worked individually or with a partner to design and test balloon-powered racecars with the goal of travelling at least two . . .
Current Highlights