Top Stories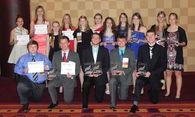 Heartland FBLA members attended the Nebraska FBLA State Leadership Conference in Omaha on April 3-5.  Heartland students won 27 awards during the three-day conference.  Students attending the conference along with Adviser Kristy Most were:  (Seniors) Allison Braun, Alessandra Canetta, Bailey Carr, Aubrey DeBraal, Sidney Dick, Jonathan Larson and Morgan Michel; (Juniors) Rachelle Allen, Tyler Brown, Tierney Casper, Gina Grady, Cody Kroeker, Kaelia Lundstrom, Kaitlyn Quiring, Sheppard Ruybalid and Colton Siebert; (Sophomores) Camryn Dick, McKenna Friesen, Haley Huebert, Rebekah Larson, Bailey Monnier, Dillon Scheil, Eve Vanderneck and Owen Wurst; and (Freshmen) Leslie Braun, Ethan Hall, Sidney Hurlbut, Megan Kroeker, Ryne Mierau, Mark Perez, Ellie Steingard, Brooke Weisheit and MaKayla Windle.  
    The keynote speaker of the Opening General Session was Layman Hicks.  His message was titled "Get Up, Get Out, Go Get It!"  Energy, empowerment, motivation and strategy:  Layman led us through the most powerful life principles we need to pursue our dreams and goals.  He shared his own unique story—no holds barred—connects with our core and showed us how his personal epiphanies can positively spin our world around and change our lives forever.  The Opening Session concluded with the campaign speeches of 17 candidates running for six state officer positions.
    The leadership conference was filled with competitive events and workshops.  The Second General Session was held Friday evening where Honorable Mention awards were announced recognizing those who placed in the top 4% of each event.
    The Awards Program held Saturday morning announced the top eight winners in each event and revealed who would represent Nebraska at the National Leadership Conference in Nashville, Tennessee, this summer.  Only the top three from each event earn the honor to compete on the national level.  
    Students earning awards were:  Allison Braun:  1st Word Processing, 2nd Accounting II, 2nd Entrepreneurship, 4th Business Communication, 10th Job Interview, Who's Who in Nebraska FBLA and All-State Quality Member Award; Alessandra Canetta:  3rd Marketing; Bailey Carr:  3rd Marketing; Aubrey DeBraal 5th Digital Design and Promotion; Tyler Brown:  3rd Marketing and 3rd Accounting II; Cody Kroeker:  2nd Entrepreneurship; Kaitlyn Quiring:  3rd Word Processing, 8th Business Law and Honorable Mention Business Communication; Colton Siebert:  1st Accounting II, 2nd Entrepreneurship, 3rd Business Procedures, 7th Word Processing, Honorable Mention Business Calculations and Honorable Mention Business Communication; Camryn Dick:  7th Global Business; McKenna Friesen:  5th Digital Design and Promotion; Haley Huebert:  7th Global Business, Honorable Mention Business Math and Honorable Mention Keyboarding Knowledge; Rebekah Larson:  5th Digital Desgin and Promotion and 5th Public Service Announcement; Eve Vanderneck:  5th Public Service Announcement and 8th Introduction to Business Communication; Owen Wurst:  5th Public Service Announcement and 7th Global Business; Leslie Braun: 2nd Introduction to Business, 2nd Computer Applications and Honorable Mention Business Math; Ethan Hall: 3rd Introduction to Business Communications, 5th Introduction to Business and Honorable Mention Business Math.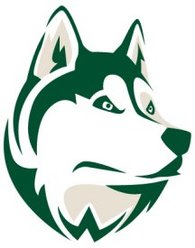 Positions Immediately Available Custodian Heartland Community School is seeking a full-time evening custodian in Henderson. This position would have daytime hours through the summer months and evening hours during the school year. We offer competitive pay and benefits. Bus Route Driver All bus routes require CDL . . . read more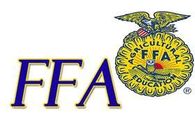 Help Heartland Community Schools Compete for a grant of up to $25,000 Keep Rural Schools Growing America's Farmers Grow Rural Education, sponsored by the Monsanto Fund, gives rural public school districts the opportunity to compete for a grant of up to $25,000 to help fund science and math programs. Eligible farmers can nominate . . . read more
Current Highlights