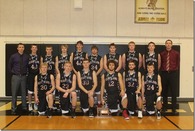 Congratulations to the team and coaches for a successful season ending with a 24-5 record. The team photo was taken after they received the 4th place state trophy in Lincoln. Each member of the team was awarded a medal. Boy's Basketball Games at State Tournament Scoring by Quarters 65-46 (W) - Boys . . .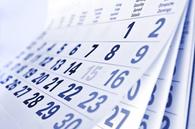 The master calendar has been approved for 2015-16. The format will be much the same as it was this last year. We will begin school for students on August 17th and the "earliest last day" for students will be May 17th. If we have a weather cancellation, the last day would move to May 18th; two cancellations would . . .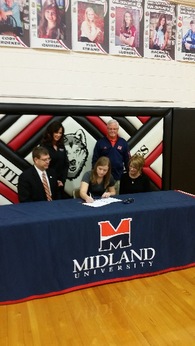 Heartland Community Schools golfer Paige Mestl has signed with Midland University in Fremont, Nebraska. Paige is the daughter of James and Gina Mestl of Henderson, Nebraska. As a golfer for Heartland Community Schools throughout all four years of high school, Paige has won many honors and accolades. In addition to being on . . .
Current Highlights